INNOVATION
Innovation Platform
Zhenghai Group has 3 innovation platforms, which are National-recognized Enterprise Technology Center, National and Local Joint Engineering Research Center or Post-doctoral Research Center, as well as 13 innovation platforms belonging to Provincial-level Enterprise Technology Center, Provincial-level Engineering Technology Research Center or Provincial-level Engineering Laboratory.
Technological Achievements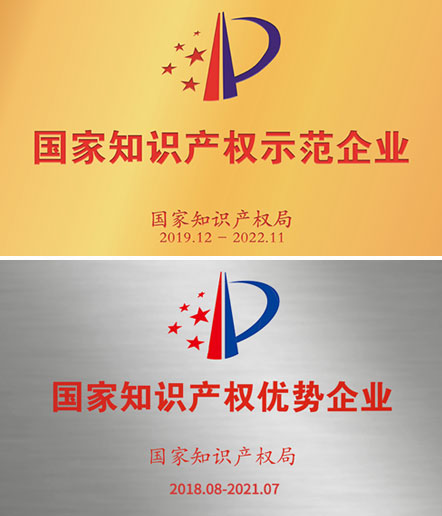 Zhenghai Group has been honored as National Intellectual Property Demonstration Enterprise, National Intellectual Property Advantageous Enterprise, etc. The project of "Technology Upgrading and Integrated Innovation of Rare-earth Permanent Magnet Industry" won the Second Prize of National Science and Technology Progress Award; patented project of "Grain Boundary Diffusion Technology" won the China Patent Excellence Award; patented project of "Xenogeneic Acellular Dermal Matrix" won the China Patent Excellence Award and the first prize of Patent Award of Shandong Province; the core patents were authorized by the UK, France, the US and Germany. By the end of 2021, the Group had been awarded 554 authorized patents, 2074 of which are for invention.
Innovative Mechanism
Since establishment, Zhenghai has been integrating theoretical and practical innovations, and improving its system in enterprise management. In 2013, the Group formulated the Strategic Innovation Plan of Zhenghai Group, which set innovation as an enterprise strategy for the first time. In the same year, the Group issued the Incentives for Innovation Projects in Zhenghai Group, which is intended to reward internal teams in terms of technology innovation and management innovation. The maximum amount for excellent technology innovation projects can reach RMB500,000. Since the First Innovation Project Selection in 2014, the Group has selected 21 excellent technology innovation projects and 9 management innovation projects, creating a comprehensive benefit of RMB99050,000 in total for the Group.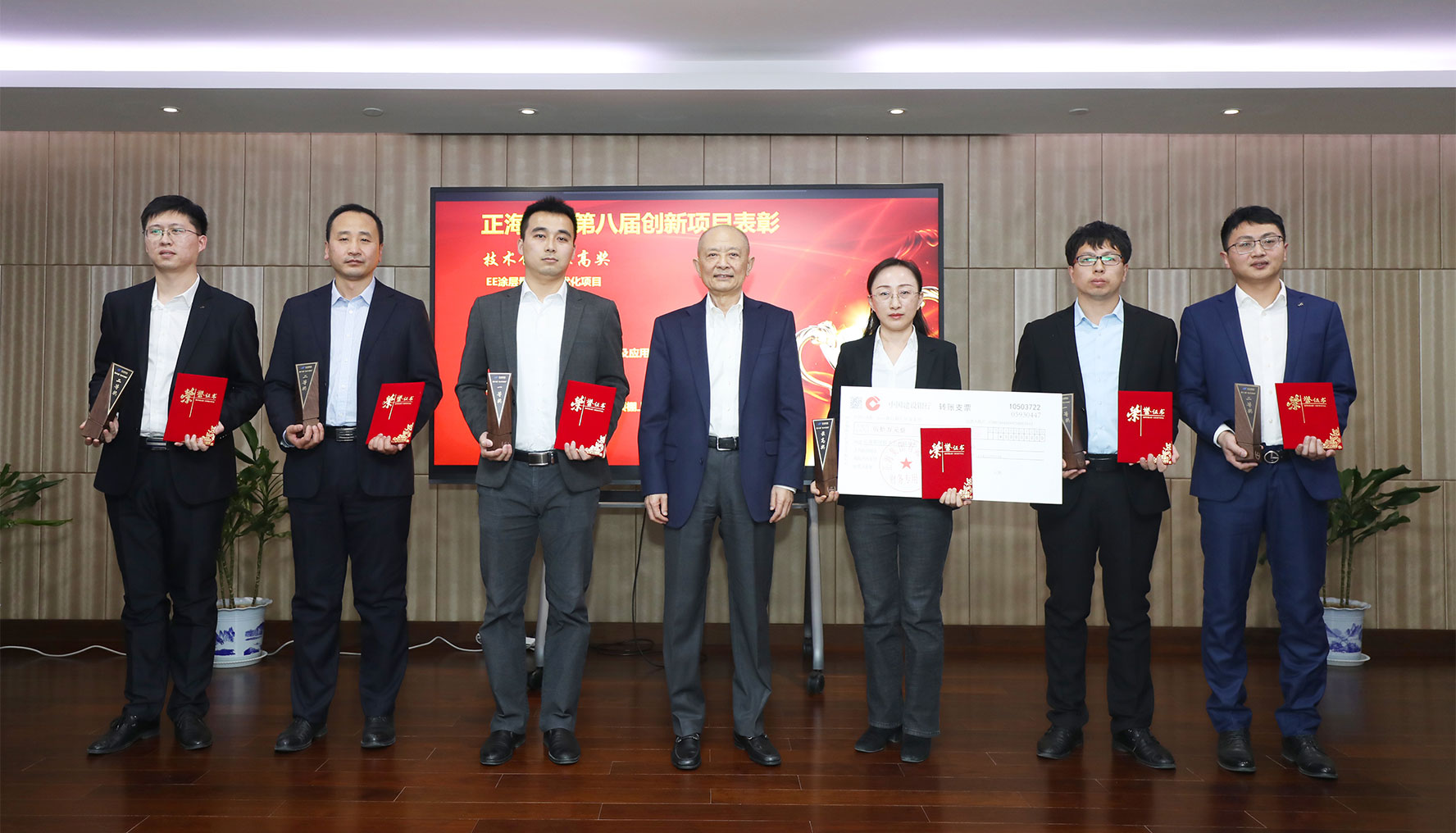 Chairman Bi Bohai Presented Awards for Excellent Innovation Projects in 2021
Chairman Bi Bohai Presented Awards for Excellent Innovation Projects in 2020
Chairman Bi Bohai Presented Awards for Excellent Innovation Projects in 2019
Award presentation for the 2018 Outstanding Innovation Projects by Qu Zhuli (former CEO)
Chairman Bi Bohai Presented Awards for Excellent Innovation Projects in 2017
Chairman Bi Bohai Presented Awards for Excellent Innovation Projects in 2016